Frequently Asked Questions
Why do you have an age rule?

Ladies circle is part of a family of clubs. This makes us unique to other clubs aimed at women, at 45 we graduate to our sister club Tangent. They basically do all the same things as a Circle. This helps to keeps clubs' dynamics fresh, with new ladies coming in, bringing new ideas and new ways to engage the next generation of Circlers. It makes it easier for clubs to grow and adapt and change with society. This has always been the rules of the club and is adopted worldwide.
What do circles do?

Each circle is unique and will follow their own program within their area. They may take part in activities such as archery, wine tasting, cinema trips, bowling, crafts and much more. They will take part in community events, litter picks, charity balls, fundraising and other events. We also have national events, lunches, council meetings and national fund raisers. Each circle helps to plan their own program so each member can offer up suggestions of what events they would like to take part in.
How often do you meet?

Again, this varies from circle to circle. Most will meet fortnightly, on a set day in the evening. Some meet monthly. Its worth getting in touch with your local circle to see what days and times they meet.
How much do I pay?

We at Ladies' circle pay national capitation, and area capitation, these cover the association running costs but also our insurance. Some clubs ask for a donation towards their circle costs too. Annual fees range from £57.50 to £70. Most clubs try to take everyone's financial situations into account so there should be a good range of activities each month suiting all budgets.
Is circle for me?

Yes! 100%, there is a place for every woman in Ladies Circle or Tangent. We have Women from all walks of life waiting to make you part of our family.
There isn't a circle in my area

That's ok we are growing and opening new circles all the time. We have a dedicated team to help with this. While you are waiting, we have an ECLUB. These ladies share all the same benefits as a Circle member but meet online. This is a good option for many of our women. Some ladies cannot get to their in-person meetings for a variety of reasons. The ECLUB is a great solution for them.
Are there other online clubs in circle?

Yes, members run interest groups on Facebook. We have a virtual book club, craft group, business and networking group, mums' group, running club and more. These are maintained by our members, but we are always looking for new ideas and people willing to help run these groups. We have online classes and meetings for learning, interacting and meeting other Circlers.
Who can join Ladies Circle?

Anyone who identifies as female.
Find Your Local Circle & Be Part Of The Family
Contact us  and you'll find an open, inclusive and exciting club that can't wait to welcome you.
Latest From The Circle Hub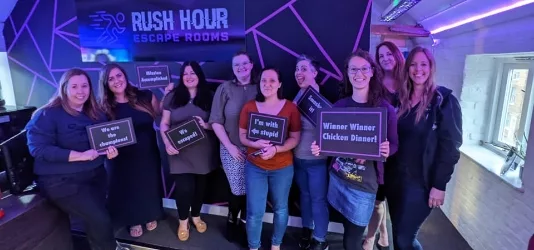 Many events are happening in all Circles. Please contact your local Circle to find out
Read More